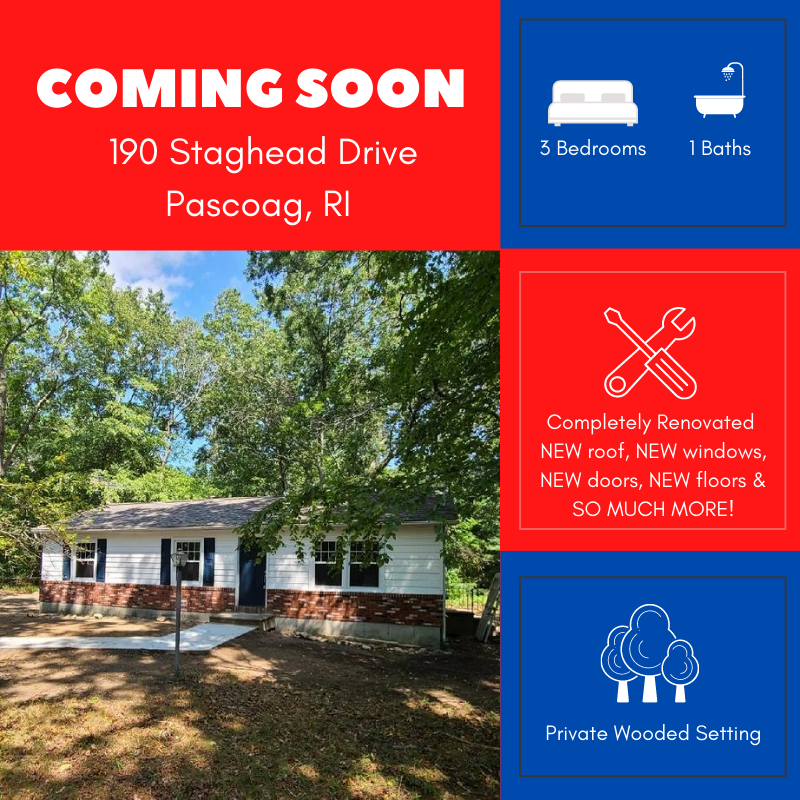 $269,000 - Looking for a COMPLETELY renovated home in a private wooded setting? Look no further! We have the perfect home! This 3 bedroom ranch is over 1000sq ft and located in the desirable village of Pascoag - located in beautiful Burrillville, RI. This home was completely redone - including new siding, new roof, new floor, new doors, & SO MUCH MORE! It sits in a nice private setting. You can walk to the local pond and trails.
* Coming soon listings may be posted up to 30 days before they are officially put on the market, in order to inform our buyers.
Be notified as soon as this hits the market by signing up below for the lastest listings to your inbox.