We are currently looking for ambitious Real Estate Agents (both seasoned and new) that want to be apart of an innovative Real Estate team that is changing the Real Estate industry.
With some huge goals ahead of us, we know we can only do it with more A players on our team. We have the training, technology and leads for you to win big.
What does a Rock Star Agent look like?
You ARE:
A Goal Crusher: We are looking for a fast pace individual that can keep up and exceed our expectations – we have some BIG goals and we need more amazing Real Estate Agents to help us meet those goals.
A Team Player: We have a team concept at our office. It is critical that you can play with the rest of our rock star team.
A People Person: You must be able to successfully communicate and build relationships.
Who you ARE NOT:
Satisfied with a 9-5 desk job, Afraid of video & social media, Scared to put in work, Unwilling to grow and get better.
YOU MUST have:
A positive mindset, an enthusiastic personality motivation, an understanding of the value of communication, self-confidence, self-motivated & learner mindset.
We will challenge you to grow more professionally and personally. Our agents and team members are held to a high standard and held accountable to get better each and every day.
If you feel like we would be a good fit for you, click the link below to upload a video introduction: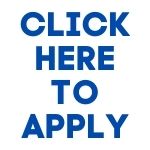 If this opportunity doesn't resonate with you at your very core, please don't waste either of our time.